We design the best day of your life
Your destination wedding in Basque Country will be beautiful, memorable, and free of stress… with the help of 20eventos.
Are you thinking having a destination wedding?
If you are looking for an unforgettable wedding experience full of tradition and cosmopolitan allure, then San Sebastian and Basque Country just may be the place for you. 20Eventos will make your dreams and ideas come to life. We have the experience and expertise to create a truly memorable event for you.
Having big experience on planning destination weddings for couples from different countries like US, Australia, UK, Ireland, Sweden, Japan, China, Lebanon, etc. We are big knowledge of the best wedding vendors and locations on the Basque Country. With more than 200 weddings behind us, we can guarantee you we will work side by side for an outstanding result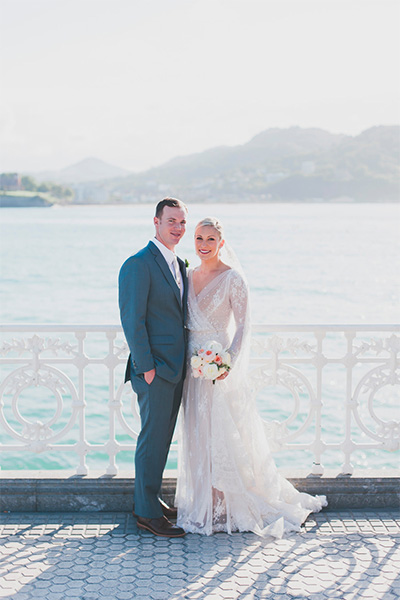 20eventos Wedding Planners offers full service wedding planning and design, assisting brides with all aspects of planning throughout the first stage.
From finding a venue, to designing the event, to executing the complete wedding day, Leire Ibañez and her experienced team will guide clients through the planning process with the highest level of personalized service.
20eventos Wedding Planners thrives on creating and producing multi-day wedding weekend experiences, from welcome parties, to rehearsal dinners to farewell brunches.
We also specialize in custom activities and excursions throughout the wedding weekend, where guests can enjoy a variety of local experiences like wine tasting, pintxos tour, basque festivals, boat tours, surfing, hiking and much more things.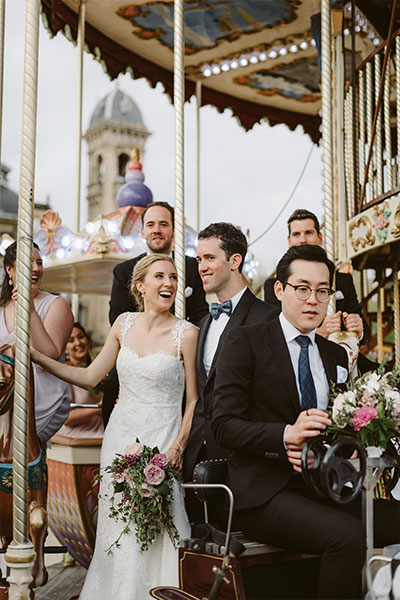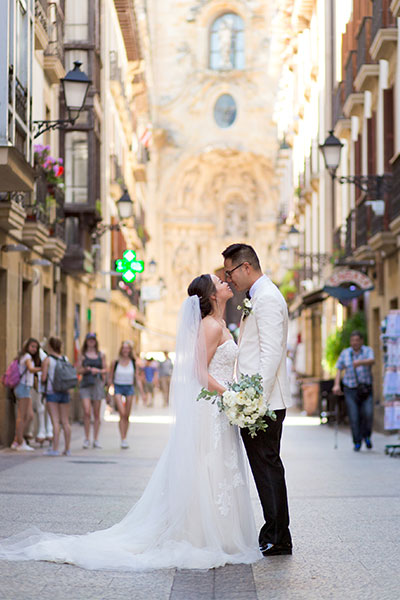 Today, many couples are choosing to have an intimate ceremony. An elopement allows you to combine a small wedding with a honeymoon.
20eventos Wedding Planners can arrange your ceremony with a celebrant or a minister depending your wishes.
With the same commitment to service and attention to detail, 20eventos Wedding Planners loves helping brands celebrate their special moments like new launchings, milestone events in their lives, such as significant anniversaries, surprise birthday parties, special holiday celebrations, and more.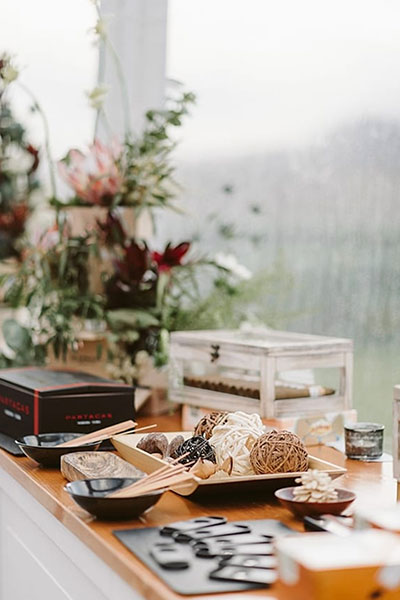 Do you have questions about our services?
Need some advices to start planning your wedding?
What they say...
if we are to do our wedding again, we wouldn't change a thing! 🙂 Thank you again for making true a fabulous day that we could only imagine…

Nadim & Nayla
What they say...
What can I say but simply, Leire and the entire 20 Eventos team pulled off my absolute dream wedding weekend in San Sebastian!

Jean & Rohit
What they say...
Leire is like Mary Poppins for wedding.

Laetitia & Matthew
What they say...
We knew we had found the one when she replied so quickly we hadn't had time to write the next email!

Ernesto & Samantha
What they say...
Hiring Leire and her team at 20 Eventos was quite simply the best decision we made in planning our wedding. the wedding wouldn't have been the same without her. She was integral strategic partner, and we would hire her again in a heartbeat.

Zach & Chris
What they say...
It was wonderful to be able to relax completely on our wedding day knowing that all the tasks and logistics were in Leire's expert hands.

Lauren & Kyle