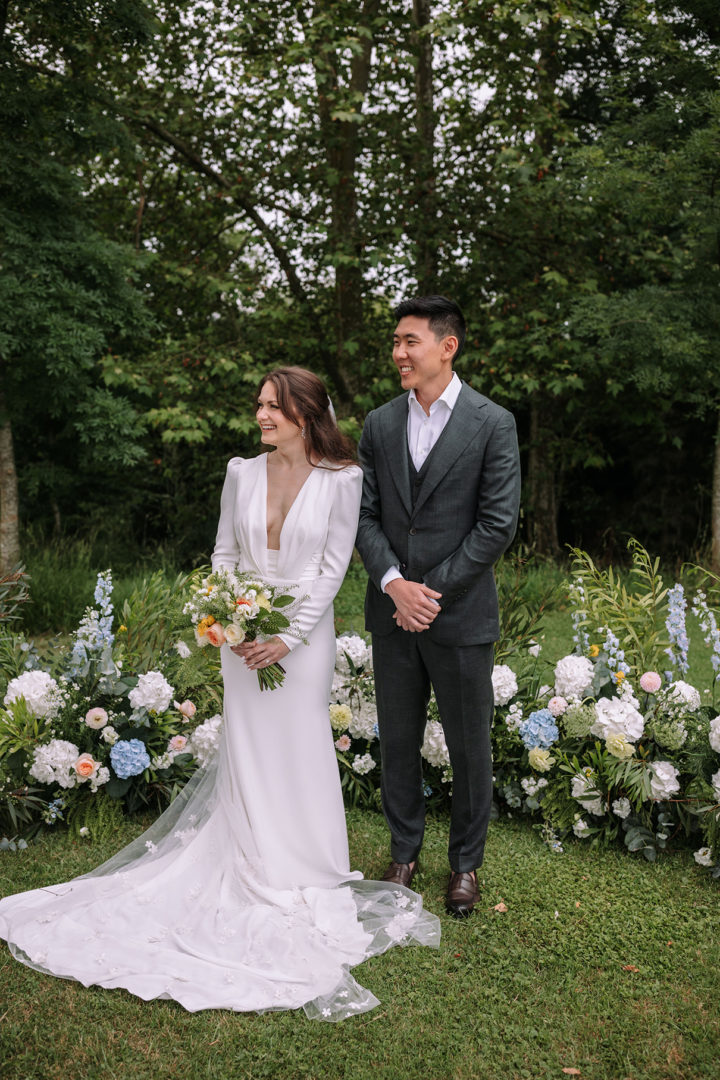 Lesley & John
Chicago (USA)
Leire made my wedding an absolute dream! I searched for months trying to find the right wedding planner in Spain. Since my husband and I are both based in the US, I wanted to not only work locally but also with someone who had great relationships with other vendors and knew the area…Leire was perfect! She was our eyes and ears the whole time and she was on top of -everything-. With our busy work schedules and the time difference, she was always touching base, checking off every item on the the list and adding the perfect touches to any idea. I was totally out of my element, but she made me feel confident and simplified the whole process. It turned out better than I could have imagined! Can't thank her and her entire enough for making our day so special!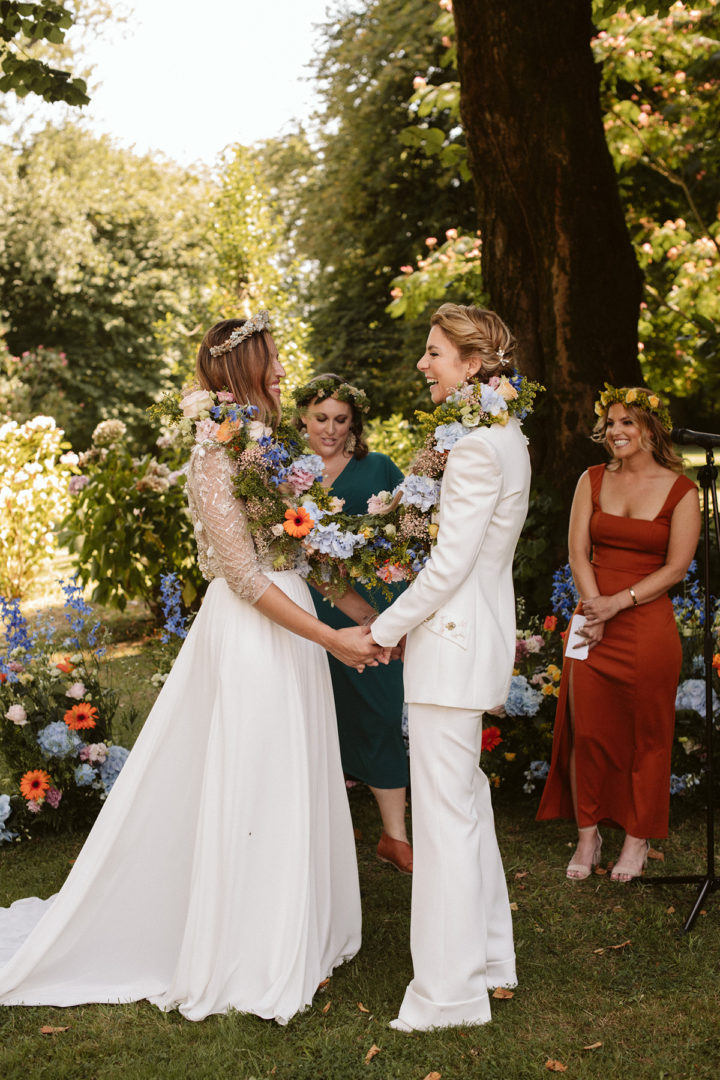 Victoria & Mary
San Francisco (USA)
Few wedding planners are able to take your vision and realize it into an event that is even more magical and beautiful than your wildest dreams, or pull all-nighters to address timely issues while making themselves available to you at any hour of the day to ensure that your event runs smoothly, or at the conclusion of your event be considered a dear friend because of the authentic kindness and bright energy they bring to all around them. Leire is all of these things, and we are so grateful to have had the opportunity to work with her. For anyone considering a wedding in San Sebastian, you would be lucky to have the opportunity to work with Leire, as she is the best at what she does in the city. She does not just plan and execute events perfectly, she is a truly talented design director with the network, connections and experience to make any vision come to life.
Leire is highly organized; she kept all vendors accountable, maintained schedules and budgets, and prepared formal design proposals for our Welcome Party and Wedding Day. Upon receipt of her design proposal, it became clear to us that she understood our vision even better than we did, as her creativity knows no limits. She came up with fun suggestions that expanded on our initial requests - we loved the end result because it was true to our entire vision but with even more flair and grandeur. Every vendor she suggested was exceptional. Any feedback that we provided she received wholeheartedly and made us feel heard.
We are Americans and planned our Spanish wedding remotely; Leire acted as our boots on the ground, going to onsite visits for us and promptly sharing videos and photos. We knew from the beginning that Leire was as invested in the success of our wedding as we were, and this kept us feeling supported rather than anxious throughout the entirety of the planning.
Leire is local to San Sebastian, and her reputation and network throughout the city will benefit anyone who is working with her. Upon several occasions we were told that a request was not possible, and each time Leire met directly with venue owners or liaised with colleagues in town to address our requests - and in the end was able to get them all resolved. We are so grateful to have benefited from her dedication and integrity. Her local expertise and depth of local knowledge made it possible to obtain all that we wanted for our vision.
We cannot describe the overwhelming feedback we received from our guests recounting how gorgeous our wedding weekend was and admiring all of the details. Our day was exceptional and we will forever be grateful to Leire for making it possible.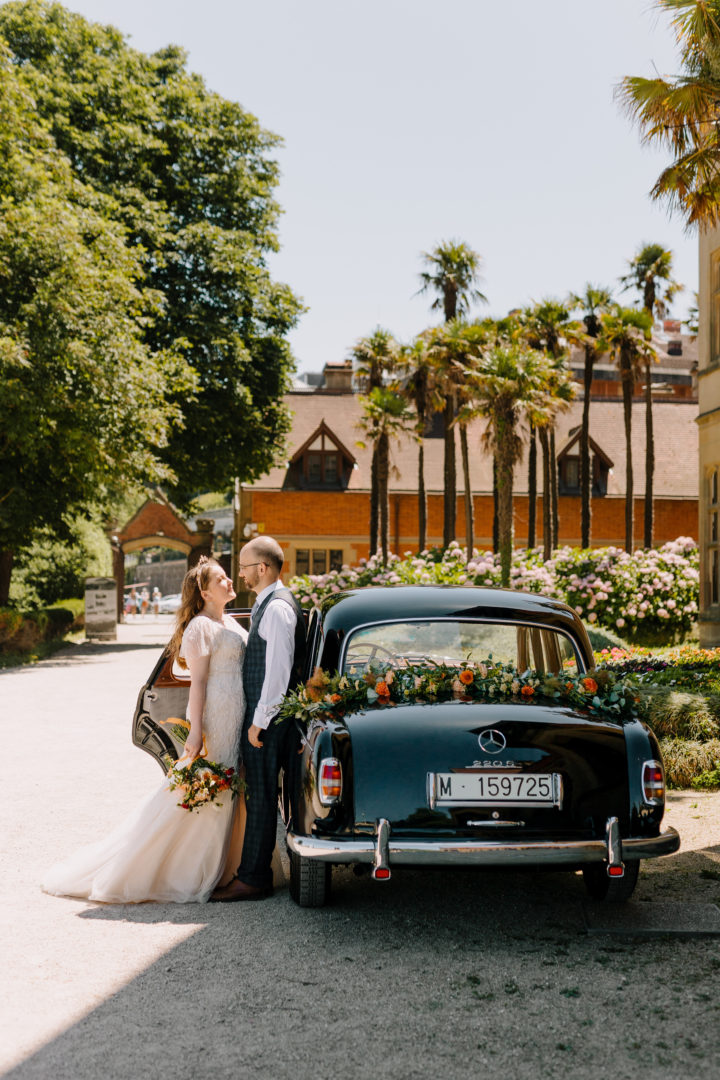 Sophie and Tom
London (UK)
I fell in love with the Basque country over a decade ago so when I was getting married, I knew I wanted to do it in San Sebastian.
I researched the best person to help me make my dream into a reality and Leire from 20Eventos was like a fairy godmother of weddings.
Even when we made the decision to postpone because of the pandemic, Leire gave the best advice and support throughout everything.
We just celebrated the big day this summer and it couldn't have been better – many of my guests told me it was the best wedding they had attended.
If you are looking for a highly talented, ever-professional planner who cares about your wedding and that you are happy, speak to 20Eventos. You won't regret it.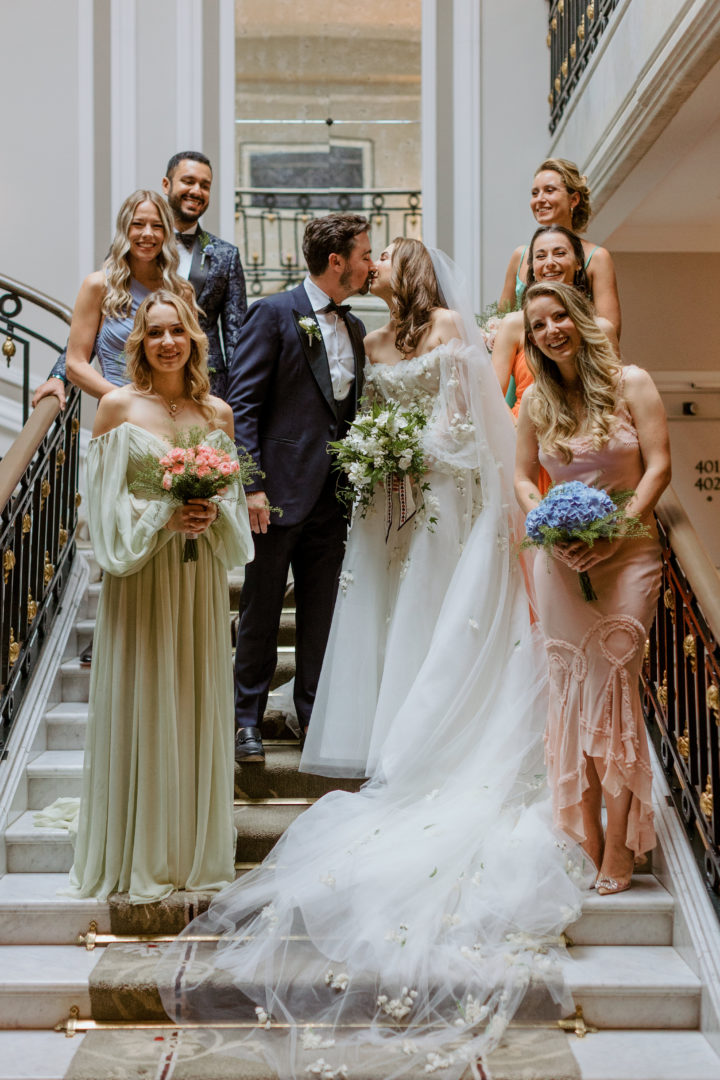 Camille and Alec
New York (USA)
Leire truly made our dreams come true!
Both my husband and I are working full time and based in the US, we didn't have a lot of time to dedicate to the wedding planning.
Leire was able to understand what we were looking for (for the decoration, the food, the party, etc.) very quickly.
By the end of the wedding planning, I gave her full autonomy on certain decisions, like what the seating assignment would look like for example and she made it all perfect - she does have great taste I have to say!
What amazed me the most is her attention to details, she thought of everything and the details are really what makes the decoration (and the organization) perfect!
I very highly recommend her!!
Each wedding we have designed has left an indelible mark
on our hearts and on that of our couples