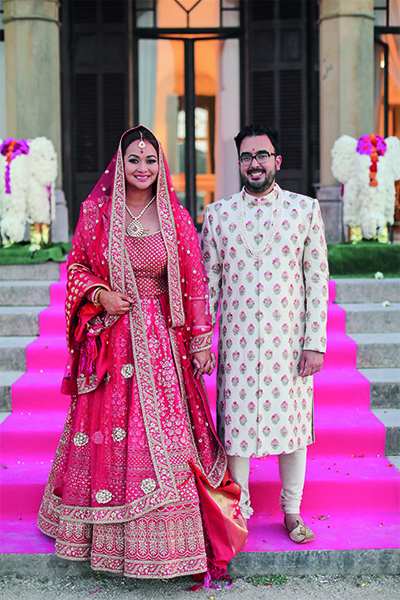 Jean & Rohit | a couple from N.Y
What can I say but simply, Leire and the entire 20 Eventos team pulled off my absolute dream wedding weekend in San Sebastian! From the moment I contacted her for an initial web consultation, to the final seconds before I walked down the aisle, had my first dance and after all the festivities, Leire was by my side executing my vision and ensuring a truly beautiful and memorable wedding experience.
Having a destination wedding is never easy, but 20 Eventos was organized and kept me abreast of all the details that needed to be finalized. I gave them a rough draft of exactly how I envisioned the flowers and the venues would look like, and they responded quickly with mood and vision boards that exceeded my own imagination. When I myself was busy with moving from the US to Europe, Leire kept prodding me to stay on track of the timeline even when I could not keep up.
As there will be cultural and verbal differences when working with unfamiliar locations, I was managing my expectations that some details would get lost-in-translation; instead they picked the very best suppliers and venues that encapsulated the intricacies of a Filipino-Indian-Catholic-Hindu wedding weekend that wowed all our guests, became the talk of the town, and left an indelible mark in all of our memories as a wedding for the history books. Everyone who attended could not stop gushing about the ambience and the beauty that showcased San Sebastian's culture and heritage in the finest way possible
Leire is truly gifted in her craft, and her chosen profession can be considered more of a calling; of creating beautiful, heartfelt moments of celebration that cannot be fully captured in photos alone. I am grateful for her professionalism, guidance, PATIENCE (hah!) and creativity. And I am even more lucky to be able to call her a friend after a wonderful experience with her.
I cannot recommend Leire and 20 Eventos enough to anyone looking to celebrate their wedding in a destination as culturally rich, gastronomically satisfying and visually stunning location as the Basque region. You will have your dream wedding crafted by the finest team!
To #JeanGetsRohitched memories and beyond!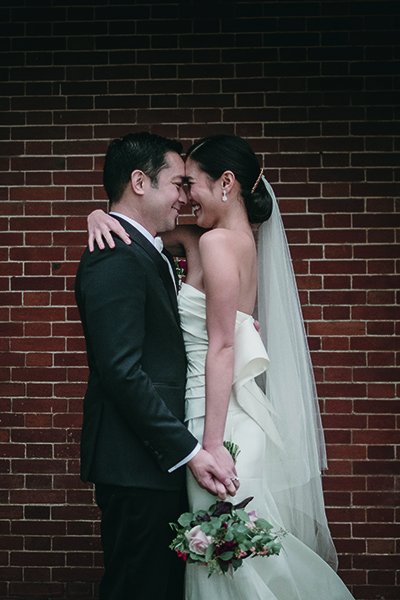 Ernesto & Samantha | a couple from Philippines
"Finding a wedding planner for a destination wedding is never easy. Having never been to San Sebastian, we wanted someone who could make us comfortable knowing that we could contact them at any stage and rely on them for efficient and hassle-free execution. A quick online search led us to Leire and 20eventos. We knew we had found the one when she replied so quickly we hadn't had time to write the next email! From there it was success after success as we passed her seemingly impossible tasks and she, along with her team, went above and beyond to get us the wedding we wanted. Good relationships with the local vendors is absolutely key. We can't thank her and her team enough for everything they did. Up to this day, our wedding guests can't stop raving about how beautiful the wedding was. San Sebastian and 20eventos was the perfect choice for our destination wedding."
Ernesto & Samantha(Philippines)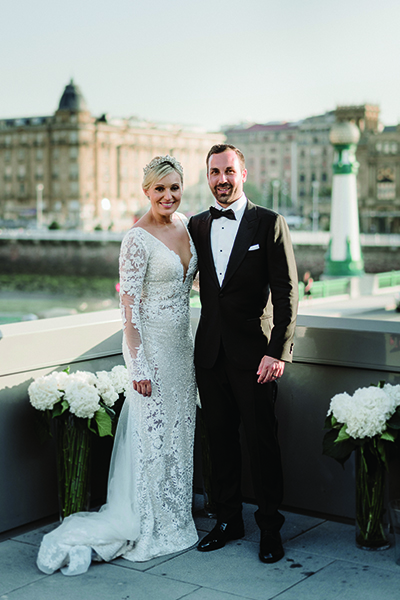 Juliana and Jose
Australia
"We cannot thank you enough for all the organisation and planning that went into our special day and all thanks to you Leire and your team. 'Our wedding in San Sebastian, 5 August 2018 was a dream that became reality with the help of Leire and her team at 20eventos. Our special day couldn't have been more beautiful than it was. From the moment I spoke to Leire from the other side of the world I knew that Leire and her team were going to help make our special day perfect'. Best wishes, Juliana and Jose(Australia)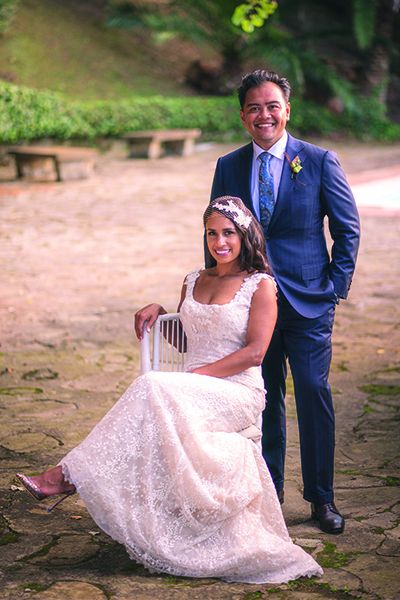 Rebecca and Francis
San Francisco (USA)
Hiring Leire as a day-of coordinator was absolutely one of the best decisions we made for our wedding in San Sebastian with 90 guests.
Thank you for EVERYTHING you did for our wedding! Everyone had the absolute best time because of Leire. But what's really important is that Franics and I had the best day of our lives (no joke!)! It was so full of magic, romance, excitement, love, fun, family, friends, great food, great drinks, and wonderful service... I could seriously go on, and on, and on. From our first video chat, I just knew it would be okay to put all our trust into Leire and her team. The ceremony was absolutely breathtaking. It was what we pictured for our outdoor wedding theme, and Leire nailed it. Thank you so much for understanding us so well. And then the reception... ohhhh, how I have never had so much fun in my life! It really was EVERYTHING we could have hoped for and the views! All of the vendors Leire helped us select to work with were phenomenal for our wedding day. The table centerpieces were GORGEOUS! You made the whole process so easy and I really didn't have much stress at all for the day. I am thankful for you, your talent, and your team.
With Love,
Rebecca + Francis
San Francisco, CA
Each wedding we have designed has left an indelible mark
on our hearts and on that of our couples