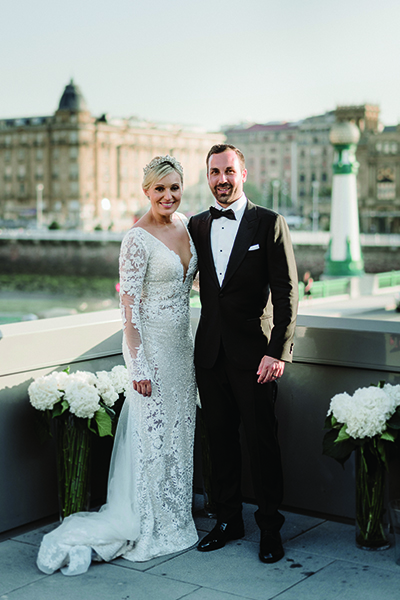 Juliana and Jose
Australia
"We cannot thank you enough for all the organisation and planning that went into our special day and all thanks to you Leire and your team. 'Our wedding in San Sebastian, 5 August 2018 was a dream that became reality with the help of Leire and her team at 20eventos. Our special day couldn't have been more beautiful than it was. From the moment I spoke to Leire from the other side of the world I knew that Leire and her team were going to help make our special day perfect'. Best wishes, Juliana and Jose(Australia)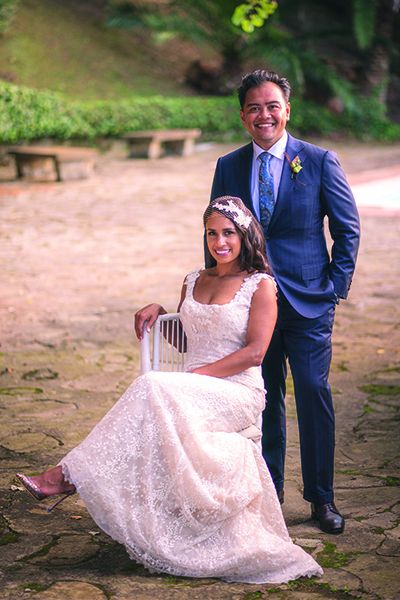 Rebecca and Francis
San Francisco (USA)
Hiring Leire as a day-of coordinator was absolutely one of the best decisions we made for our wedding in San Sebastian with 90 guests.
Thank you for EVERYTHING you did for our wedding! Everyone had the absolute best time because of Leire. But what's really important is that Franics and I had the best day of our lives (no joke!)! It was so full of magic, romance, excitement, love, fun, family, friends, great food, great drinks, and wonderful service... I could seriously go on, and on, and on. From our first video chat, I just knew it would be okay to put all our trust into Leire and her team. The ceremony was absolutely breathtaking. It was what we pictured for our outdoor wedding theme, and Leire nailed it. Thank you so much for understanding us so well. And then the reception... ohhhh, how I have never had so much fun in my life! It really was EVERYTHING we could have hoped for and the views! All of the vendors Leire helped us select to work with were phenomenal for our wedding day. The table centerpieces were GORGEOUS! You made the whole process so easy and I really didn't have much stress at all for the day. I am thankful for you, your talent, and your team.
With Love,
Rebecca + Francis
San Francisco, CA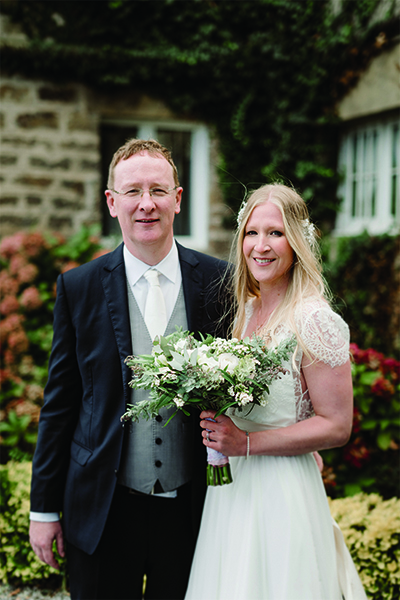 Laura and Gary
England
Organising a wedding abroad could have been an incredibly stressful experience. But ours wasn't - thanks to Leire's hard work and expertise. Throughout the process of planning our day she was consistently helpful, quick to respond and to offer advice. Once we had chosen our venue, she set up a team of brilliant suppliers who helped make our wedding truly amazing, and was on hand to make sure everything went without a hitch. We always felt she understood what was important to us about the day, and so we felt happy trusting her judgement and advice. We wouldn't hesitate to recommend her to anyone and will always be grateful to her for making our day so wonderful. Laura and Gary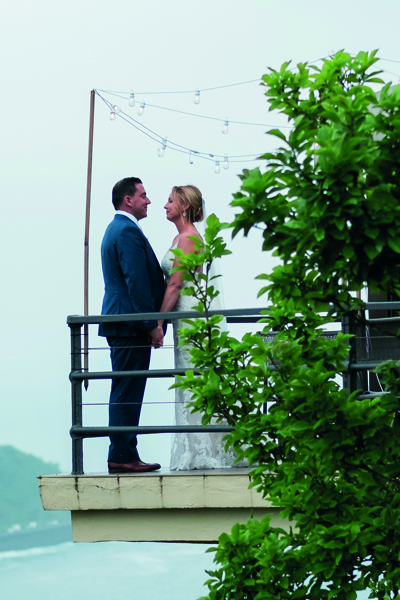 Lauren and Arthur
Chicago
Our wedding in San Sebastián was absolutely perfect! With the help of Leire and team, we celebrated our marriage with our friends and family in our favorite place in the world with every detail taken care of from booking the church and priest, to the reception venue and flowers. Leire gave us her honest opinion in the planning process and soothed any worries that arose from planning an abroad wedding.
Following the wedding, Leire even went out of her way to help us obtain our marriage certificate from Spain and mailed it directly to us in the USA.
Our wedding was the best day of our lives thanks to this team and we could not recommend them more to anyone who is interested in being married in San Sebastián.
Sincerely,
Lauren and Arthur
Each wedding we have designed has left an indelible mark
on our hearts and on that of our couples