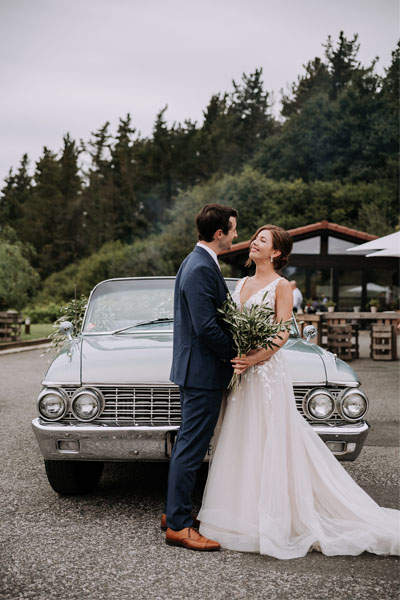 Amber & Patrick | a couple from Los Angeles
I trusted Leire and knew I was in good hands five minutes after meeting her. Not only is she a joy to work with, she made me feel confident and secure every step of the way during such an intimate and personal process. I was halfway across the world yet I never felt like the distance was an issue. I could reach her easily when I had questions, always making herself available to me for a skype call (I'm going to miss those!). She recommended the best venues, photographer, bands, etc. Everyone was exceptional and professional.
I was blown away the day of my wedding. Every single detail was curated to absolute perfection and executed with the utmost organization. She worked with my budget to make sure my vision came true and even went above and beyond with some of the decorations to surprise me. If I could do it all over again, I would- just to relive the best day of my life and it's all thanks to 20eventos. They are an incredibly talented and dedicated team of truly good people and I could not recommend them enough!
THANK YOU TIMES A MILLION!!
Amber & Patrick.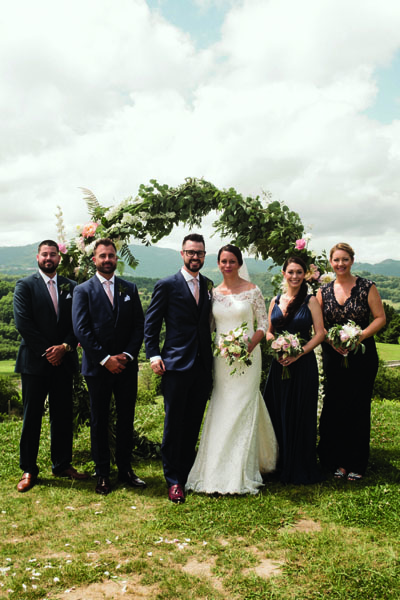 Kellie & Aitor | a couple from California
"I started my career in catering and events almost 20 years ago and eventually moved into the convention planning arena. I procure space and negotiate contracts for groups varying in size with my largest group having over 25,000 attendees. I tell you this because when I started the planning process for my own wedding, in a different country then where I live, I knew enough about the planning business to know I needed a Wedding Planner. And not just any Wedding Planner, I needed the best. I know this business, I know what it entails to pull off an amazing event and I knew I would have very little tolerance for someone who might not be the very best.
We started working with a WP and it wasn't going bad but I was not overly impressed. I spoke with my fiancé about it and we started looking at other websites to see who else was out there to help us. We found 20 Eventos. The amount of recommendations we found for 20 Eventos was ridiculous. No other WP had any where near as many or as positive. We had our first call with Leire and I knew that we found the right person to help us. She was very direct, very honest and best of all, very capable. Our family and friends kept asking us if we were nervous or stressed out from the planning and I can tell you honestly, we never were either. Leire took care of everything for us, including the stress!
She gave her opinion when she knew we needed it but we always felt like we were making all of the decisions. We passed along pictures of what we liked and she made the pictures into reality. The day was perfect. And by perfect I mean not a single thing went wrong. It was beautiful, I am pretty sure every guest told us that it was the best wedding they had ever been to, including a cousin who had just gotten married. A huge thank you to Leire and her staff for giving us our dream wedding!"
Kellie & Aitor.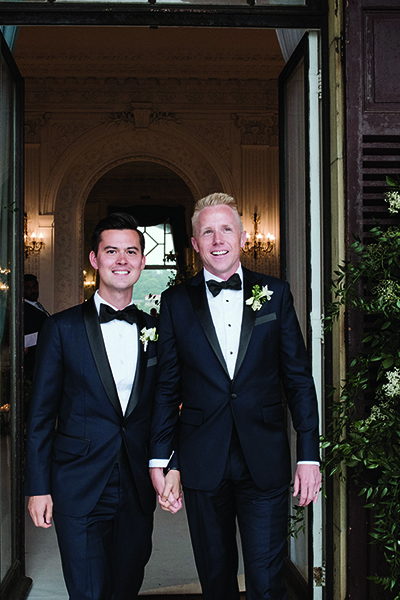 Zach & Chris | a couple from Washington
Hiring Leire and her team at 20 Eventos was quite simply the best decision we made in planning our wedding, From start to finish, she brought professionalism, vision and the ability to follow through and execute to every detail of our event. She showed thoughtfulness. She was attentive. And she was truly the lynch pin in bringing what was otherwise a vague event concept to life.
We met Leire while researching planners through Google searches. While there were a few options we considered, Leire set herself apart through her enthusiasm and responsiveness. Within a day of our initial outreach, she set us up for a Skype call, during which we talked through all of the key pieces of what we hoped our wedding would be. She asked smart questions and followed up with perfect recommendations that made it clear that she was the right person we could trust from across an ocean. 
From that initial conversation through the wedding day, Leire brought that same level of commitment, excellent judgement and design taste. In short, the wedding wouldn't have been the same without her. She was integral strategic partner, and we would hire her again in a heartbeat. 

Zach and Chris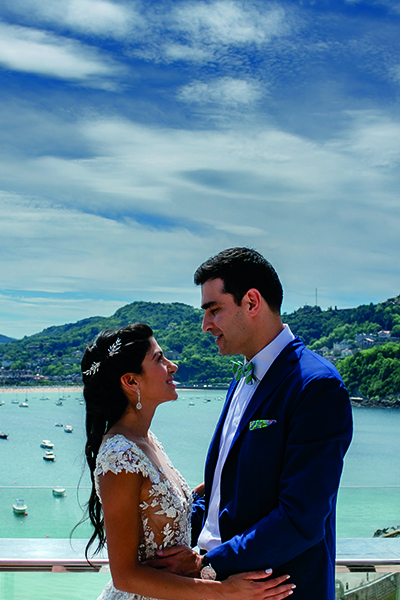 Ida & Martin | a couple from N.Y
We planned our destination wedding in San Sebastian, Spain on a fairly short notice. The first step was to pick an experienced wedding planner and everybody we spoke to (restaurants, different wedding venues, the flower guy etc.) referred us to Leire.From start to finish, Leire worked closely with us to helps us find a venue, manage all the vendors and guided us through an accelerated process of the wedding preparation.She has a wide and highly qualified network of individuals she works with (e.g. our photographers, which she recommended were great) and acted as our local ears and eyes, video-conferencing us in where needed and helping us make good decisions along the way.Ultimately, we had a fantastic wedding and us & our guests had a great time. We are grateful to Leire for her relentless energy and continuous support that she provided.
Ida & Martin, NY
Each wedding we have designed has left an indelible mark
on our hearts and on that of our couples