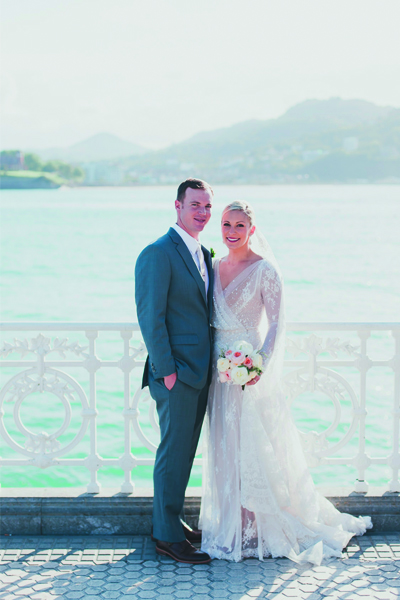 Laura and Nauman
Bride&Groom
Hi Leire!
How are you? I'm sure you're incredibly busy right now. I just wanted to say thank you so much for helping plan our wedding. We had a blast and I'm so glad we chose San Sebastián for our setting. It is a truly beautiful and special place. We are still receiving phone calls, emails, and letters from people saying how perfect everything turned out. We hope to be back for a visit sooner than later.
Thanks and take care!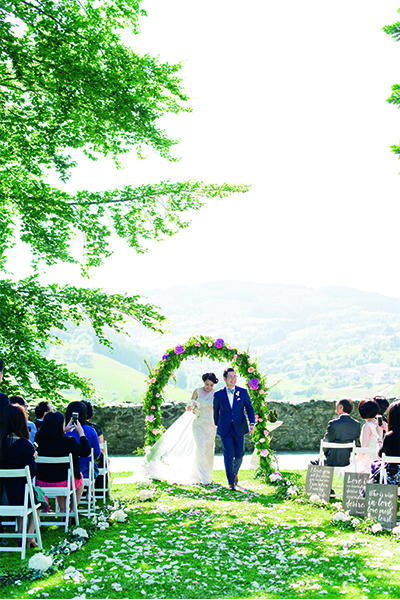 Rose and Gary
Bride&Groom
Dear Leire! Thank you so much for your help in the last few months putting together and working with me on our wedding on 5/30. It was everything I wanted and better! Our family and guests were overjoyed and had a great time. Stay in touch and good luck with rest of your wedding season! And please don't hesitate to reach out if you need anything.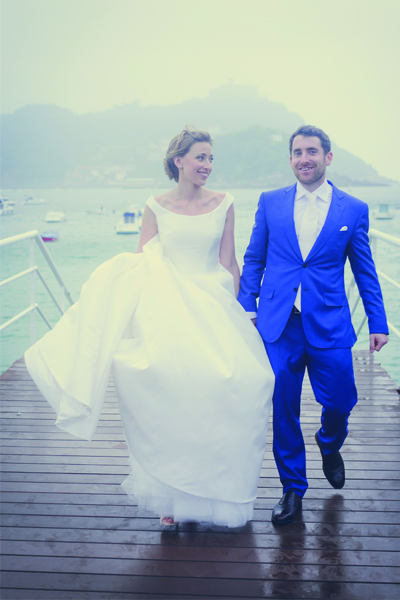 Rebecca&David
Bride&Groom
David first visited San Sebastian with his friend in 2001. He always spoke of it afterwards as a beautiful place with amazing food and wine………the perfect place for a wedding. So, 10 months before our big day, we travelled from Ireland to San Sebastian to check out wedding venues. I instantly fell in love with San Sebastian, especially the beautiful and luxurious Hotel Maria Cristina. We had planned on meeting a few different wedding planners during the short trip. However, as soon as we met Leire we knew we had found a real gem and we cancelled all our other appointments. Not only did Leire understand what we were looking for in terms of style, venue, and budget, she made the experience fun! Leire demonstrated a high level of professionalism throughout the whole planning process and her commitment to making her clients happy is apparent at all times. We have no reservations about recommending Leire's services. We could not have planned our wedding in San Sebastian without her and if we had to do it all again, we wouldn't change a thing! It truly was the best day ever.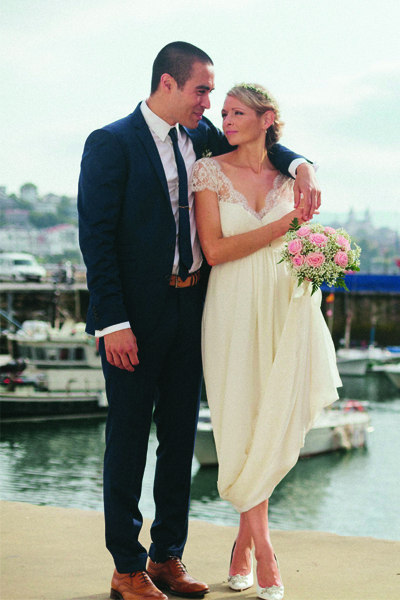 Clodagh&Ted
Bride&Groom
We decided to have a short engagement so a lot of our planning was done on the fly. We both loved San Sebastian and had visited on numerous occasion. Its an incredible city with amazing food, fantastic beaches and we were really excited to bring our guests there to help us celebrate.
Despite the fact that San Sebastián is an amazing town for a wedding, actually planning a wedding there (especially from abroad and in 6 months....) is much more complicated. When we got in touch with Leire she immediately got to work, not only helping to realize our image for what we wanted, but also making little suggestions and showing us things we wouldn't have known about otherwise. She is incredibly efficient and was alway available to reply to any little question or doubt we had. She did a wonderful job with the decorations and was available throughout the wedding day making sure everything went smoothly.
In the end she not only made sure everything we wanted happened when and where is was supposed to she really helped enrich the look and feel of the day.
Each wedding we have designed has left an indelible mark
on our hearts and on that of our couples